Hey, everyone.
It's the first Wednesday of the month, which means it's time for another action-packed installment of the
Insecure Writer's Support Group
.
I'm assuming you're already familiar with the IWSG, but if you're new and/or interested in more information and/or a complete list of participants, please click on the above link.
This month's awesome co-hosts are
Fundy Blue
,
Beverly Stowe McClure
,
Erika Beebe
, and
Lisa Buie-Collard
.
This month's (optional) question asks, "
Whose perspective do you like to write from best, the hero or the villain? Why?
"
But I'm going to skip that question because I have a quandary I'd like to run past y'all instead.
This quandary is really the reason why I'm posting so late because last night, when I sat down to write my post, I was, quite frankly, too damn irritated to do anything other than sit there and silently fume.
So I have, at last, decided to present my problem to the group to receive some outside opinions/perspective. Unless I ultimately decide to write half a post, then delete it because sometimes that happens, too.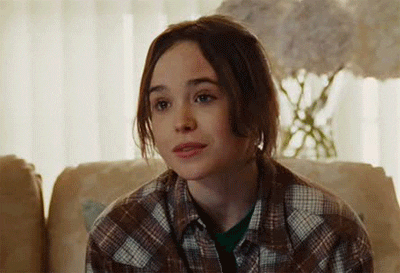 Okay, so here's the thing. I have been a member of a small critique group for a couple of years now. There were three of us to start, and we got along really well and I think we worked together really well. Like, if some aspect of my story wasn't working for someone, we would talk about it and brainstorm possible solutions. Which I found to be incredibly useful because I joined the critique group in the first place in an effort to improve my writing. I think there was a lot of trust in that original group. I trusted them with my work, to be honest about their feelings on my work, and that if someone said, "This scene didn't work for me", we would work together to come up with possible solutions that would take all of us into account. Like, the other two wouldn't just impose their will on my story. They'd raise their concerns, I'd raise my concerns, and we'd work together to find a happy compromise.
I don't know if I'm explaining that last part correctly. It may become clearer as we go on. Or I could make it worse. I guess we'll find out...
Anyway, fast forward a little bit to when one member of our trio moved away and we subsequently invited two new writers to join us—both of whom I had met in other local writers groups and who had expressed interest in being members of a regular critique group.
Except one of these two doesn't really come across to me as being interested in critique. Or discussion about a critique. On either side of a critique, too.
If a group member raises a concern they have with her story, she shuts it down immediately with statement along the lines of "No, you're wrong. That's not a problem."
To which I always want to respond, "But it may be a problem because one of your critique partners whose opinion you have deliberate sought out is telling you that it's a problem."
I know she doesn't have to make any change to her story that she does not want to make. That we're just making suggestions that she is free to use or ignore as she sees fit. I really don't care what she does with her story, but it leaves me feeling befuddled that she doesn't seem open to anything any of us say. When she's defensive, bordering on combative, it's like, why are you here if you're not interested in criticism?
Then there's the other side of the criticism coin. At our last meeting, she raised a concern she had with my story. It was a perfectly valid concern; I could see exactly what she was saying and agreed with her. And I told her so. Then I went on to say that the scene was written as such because I honestly didn't know how else to write it without losing the two really important things in that scene I really didn't want to lose.
Now, in the original group, that would be followed by a brainstorming session where we bounced ideas off one another in an effort to come up with possible solutions. This time, however, it was met with more defensive/combative behavior on her part, which was probably met by some combative behavior on
my
part because I was interpreting her side as saying, "I'm right, you're wrong, and there's no need to discuss this any further."
And I went home incredibly frustrated because this group that used to be so helpful and fun is instead becoming more and more work with less and less reward. I still have a problem scene and no plan in place to fix it.
But I don't know what to do about it. I don't know if there's anything I
can
do about it. I may be the only person who thinks there's a problem. I may be the person everyone thinks
is
the problem. Maybe my fellow CPs go home after a meeting and complain about that pain-in-the-ass MJ who's always so defensive and weird about everything.
If I am the only one with a problem or the actual problem, then it feels like the solution is to walk away from the group because if I'm not getting anything useful out of it, what's the point? I would be sad to leave the group because, until recently, it was useful and, you know,
my
group, but there's already more than enough stress in my life. Do I need to deliberately add to it?
Is it all right to approach the other two members of the group to ask for their opinions to establish if I am the problem or if it's a group-wide thing? If so, how do I do it without them pointing at me and saying, "You're only saying that because she said something bad about your story."
Which is totally NOT the case. I go to that group hoping people will say bad things about my story because I can't improve it otherwise. But if that's not coming across, then that needs to be fixed, too.
So yeah. I don't know what to do, and I don't know if I've explained things well enough that anyone out there can offer some insight. (And if that insight is 'you're insane, MJ', that's cool. And valid.) This is just how I'm viewing this situation and what I'm feeling about it, which may or may not be valid, but it is what it is, and now I need to figure out what to do about it.
Questions? Comments? Concerns?
Thanks for listening. You've been a great audience.