Before I jump into today's post, I just wanted to thank everyone for their feedback and thoughts on my IWSG post last week. Thank you for offering me much-needed perspective and guidance. The group and I are now working to resolve issues because, as it turns out, I wasn't alone in my concerns. So thank you.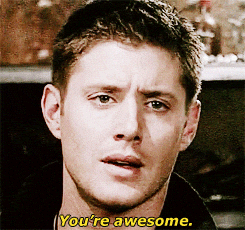 All right. On with the post!
Yesterday was the 22nd anniversary of the premiere of
Buffy the Vampire Slayer
, which has the distinction of being one of my all-time favorite shows. (Did I mention that I recently won second place in a Buffy trivia contest? Because I am embarrassingly proud of that achievement.)
The Twitter handle @whedonesque asked their followers for their favorite moment.
Which, come on. I can't pick just one. I don't know a Buffy fan who can.
So today's post will be dedicated to some of my all-time favorite moments and quotes from the series. It will certainly not be a complete list because that would seriously go on forever, and I'm assuming you have better things to do with your life than endlessly peruse Buffy gifs. (Of course, you may be thinking that I should have better things to do with my life than endless peruse Buffy gifs...and you would be right. But I'm doing this anyway.)
Listed in whatever order I came across them on
Giphy
.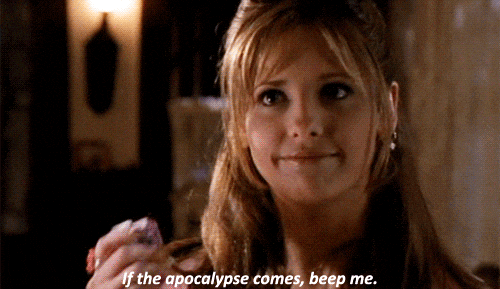 From Season One's Never Kill A Boy On The First Date. Not a great episode by any means, but I've always liked this line.
From Season Three's Lovers Walk. A funny moment in a pretty awesome episode.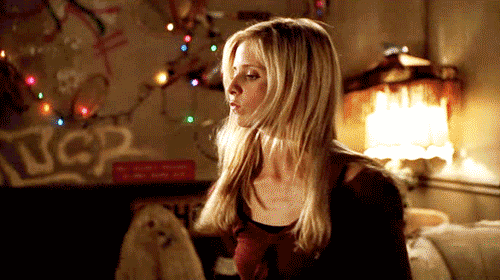 From Season Four's The Freshmen. I spent many an hour (not a joke) trying to perfect this move. I was/continue to be unsuccessful.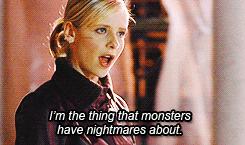 From Season Seven's Showtime. Just an awesome line.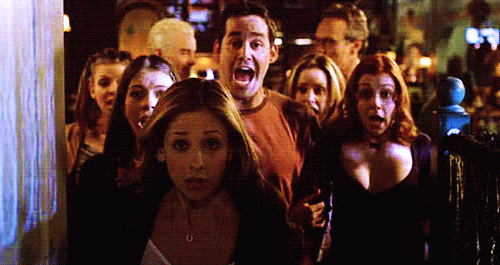 From Season Six's Tabula Rasa. This episode runs the emotional gauntlet, which I highly appreciate. This particular moment always makes me laugh.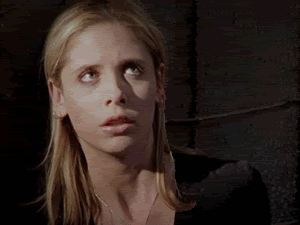 From Season Two's Becoming, Part Two. Like I wasn't going to pick a sword fight. But, really, this was just another highlight in an entire episode of highlights.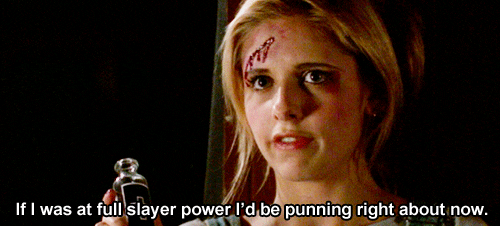 From Season Three's Helpless. Another awesome episode filled with awesome lines. I do appreciate good dialogue.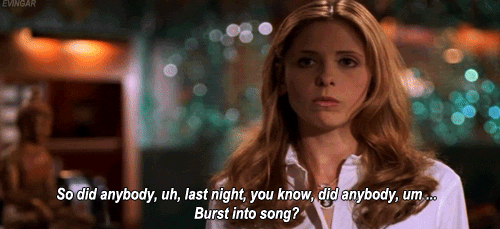 Season Six's Once More With Feeling. How could the musical not make this list?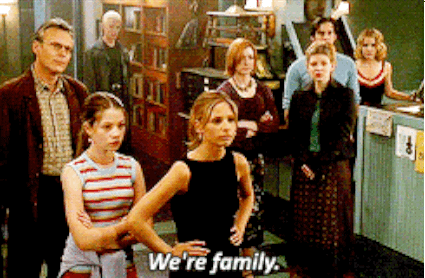 Season Five's Family. I love the scene depicted above just so very much.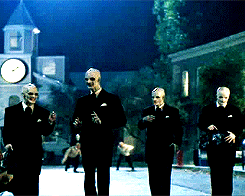 Season Four's
Hush
. Ironically, the one episode to receive an Emmy nomination for writing. What do you think, Buffy fans? One of scariest episodes ever?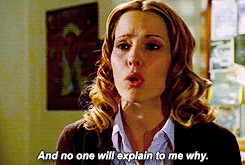 Season Five's
The Body
. Saddest episode ever? I still cry every time I watch it.
Season Three's
The Prom
. I'm a sucker for this episode. I get teary-eyed when Buffy receives her award. And maybe when she dances with Angel, too. Because I believe in characters having the occasional happy moment...as long as I'm not the one writing them.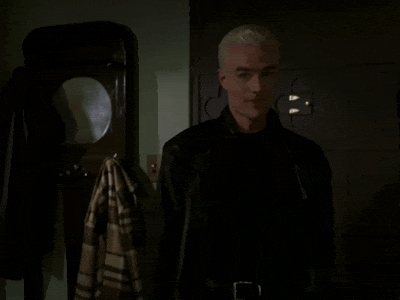 All right. That's going to do it for me.
Are you a Buffy fan? What's your favorite moment (or moments, if like me, you can't choose just one...)
Happy Monday, everyone. Hope you have a great week.