Hello, all!
It's the first Wednesday of the month, which means it's time for another action-packed installment of the
Insecure Writers Support Group
.
(I assume everyone coming to this blog is well aware of what this is, but if you happen to be new and interested in more information or a complete list of participants, please click on the above link.)
This month's amazing co-hosts are:
Raimey Gallant
,
Natalie Aguirre
,
CV Grehan
, and
Michelle Wallace
!
This month's (optional) question asks, "Besides writing, what other creative outlets do you have?"
But here's the thing about that question: unless the stringing together of profanities screamed at an (IMHO) underperforming professional sports team while jumping on one's couch counts as a creative outlet, I don't have one outside of writing.
Because I have zero artistic abilities whatsoever. I wish I did because I really admire the hell out of people who can draw or paint or sculpt or knit or compose or cook or assemble Lego sets or bake shrinky-dinks or whatever. If you create art in any form, that's bloody brilliant and I bow down to you.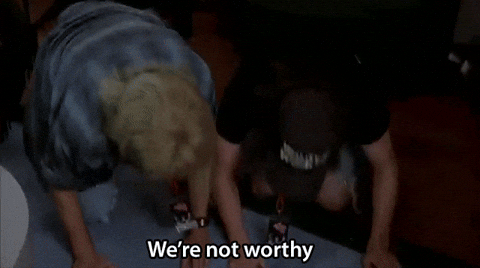 Instead, I thought I might talk about how...
meh
I've been feeling of late. It ebbs and flows, but there's always an underlying current.
It might be okay to a point. I mean, I'm still struggling to finish the first draft of my terrible romance novel (the dialogue just seems so
lame
right now), but the meh-ness (that's totally a word, right?) is leaving me more along the lines of 'Whatever. It'll either get done or it won't' instead of me giving myself an ulcer over my apparent inability to write a happy(ish) ending. Which sounds like a good thing. Right? Living ulcer-free is always better than the alternative?
But should I worry that if I lose my urgency/interest in hitting deadlines/goals that I'll just end up languishing in the doldrums of Meh-ville (that's totally a place, right?) or whatever?
Because that doesn't sound like a good thing.
I don't know. Maybe I'm just burned out a little. Maybe I need a creative outlet outside of writing. Maybe I just need a nap.
Which is a very meh-like response.
How are you feeling these days? Have you been stuck in Meh-ville? How did you get out?
Thanks for stopping by today!