Hi everyone! Hope you all had (or are having) a wonderful holiday season.
We've reached that point in the year where I take a look back at the goals I set for myself back on January 1st and see how well I did.
(Spoiler alert...not great.)
Here we go...
The Writing Goal: Publish Second Nature
Yeah. This didn't happen. Which probably surprises no one. I'm starting to suspect this book is simply just cursed and will never be published, regardless of what I do, because the delays that keep popping up are somehow more ridiculous each and every time. The biggest delay was back in September. I lost a month and a half, and I was never able to make it up. But I'm totally cool with it. Totally.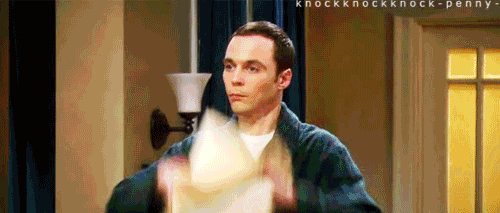 The Reading Goal: Read 40 Books
I did manage to hit that magic number. Not exceed it, by any means, but I did manage to read 40 books. The best book I read this year was (by far!)
The Hate U Give
by
Angie Thomas
.
The Fitness Goal: Walk, run, or bike at least 3 miles a day
Though I didn't hit the 3 mile mark every day, I still hit the miles. If I did the math right, 3 miles a day comes out to 1095 miles total for the year. As of this post, I've logged 1190 miles, so I feel pretty confidant in saying that I'll get to 1095 by the end of the year...
The Decluttering Goal: Clean out the house of stuff I don't need or use
I think I can give myself only partial credit on this one. I started off strong (strong-ish), but fizzled out partway through the house. I only made it through a couple of closets, but I did go through my books and pass a lot of titles onto my nieces. I could probably cull a few more titles, too, but let's not get crazy. And I know this Baby Groot gif has nothing to do with anything, but I just watched
Guardians of the Galaxy, Vol 2
yesterday, and my love for this gif was renewed.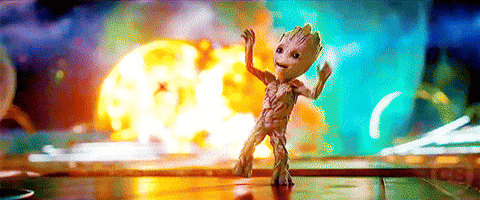 But enough about me. Let's talk about you. Did you set goals for 2017? How'd you do?
Also, I'll likely be off for the rest of the year (because multiple posts in the same week are apparently too difficult for me to pull off these days), but check back on January 1st when I reveal my goals for 2018. Not that you can't already guess what #1 will be.
Have a happy and safe New Years, everyone. See you next year...