Hello, all!
It's the first Wednesday of the month, which means it's time for another action-packed installment of
the Insecure Writer's Support Group
.
(If you're interested in more information about the group, signing up, and/or a complete list of participants, please click on the above link.)
This month's awesome co-hosts are
Lee Lowery
,
Juneta Key
,
Yvonne Ventresca
, and
T. Powell Coltrin
.
This month's (optional) question asks,
"What was an early experience where you learned that language had power?"
But I'm going to skip that so I can
talk
ramble (because there is no plan for this post. It is a straight-up ramble) about something I can't seem to get out of my head.
Let's
talk
ramble about endings. Specifically, endings to series.
So, maybe you haven't heard of it, but there's this little show out in the world called
Game of Thrones
(Don't worry—this will be a SPOILER-FREE post.) A few hours before the final season premiere aired, I saw a tweet that asked, "On a scale from 1 to
LOST
, how disappointing will the end of
Game of Thrones
be?"
Which seems to suggest that the writer of that tweet is expecting to be disappointed.
And ever since then, I have been filled with Deep Thoughts.
It seems unfair to assume that the end of a show will be disappointing before we've even seen it. I mean, sure, it absolutely could be disappointing. But isn't there a chance it
won't
be disappointing? Which is not to suggest that every viewer in the world will feel the same way about the ending—that sort of thing doesn't happen, I know—and a lot of times, an ending
is
disappointing (see:
How I Met Your Mother
) so maybe a disappointing ending is inevitable.
But what's a writer to do? Is it possible, do you think, to create a satisfying ending for a series, or is it some kind of mission impossible situation that we're all just doomed to fail? Because we don't determine what makes an ending disappointing. That power rests in the hands of the readers/viewers. And maybe
Game of Thrones
will be disappointing because there's no way for it to live up to readers/viewers' expectations.
One of my current WIPs is the third book in my fantasy series (NOTE: THIS IS NOT ME SUGGESTING IN ANY WAY, SHAPE, OR FORM THAT MY BOOKS ARE AT ALL COMPARABLE TO
ASOIAF
. BECAUSE THEY ARE NOT). It's not meant to be the true end of a series because my current plan is to eventually write books 4-6, but Book Three is meant to be an ending (meaning, not of the cliffhanger variety) just in case I never actually get around to writing the other three. Which knowing me and how long it takes me to write anything could very well happen.
But that's not the point. Not that I really have a point because I don't. I only have a ramble.
Anyway, I was visiting with one of my beta readers over the weekend and she brought up how scared she is to read Book Three because she's afraid she'll be super mad at me (or at least author me) when she's done. A couple of other readers have expressed their desire for happy endings for certain characters. So, are they going to be mad if those characters don't get happy endings?
Here's the thing (or, at least
a
thing)—I'm going to write this story the way it demands to be written, regardless of what my readers have told me they want or don't want. If characters need to die, they're going to die. If characters find a way to a happy ending, I'll...well, I'll be super surprised, but if that ends up being best for the story, then absolutely. Live happily ever after, character. More power to you.
Whatever happens, it seems the odds that I'm going to write an ending that disappoints my readers (or at least some of them) are pretty damn good. And I'm okay with that. At least I think I am. In a million years when I've actually published this book, I may find out otherwise, but for the moment, I think I'm okay with that. I suspect I may even delight in it a little bit because I am a terrible person.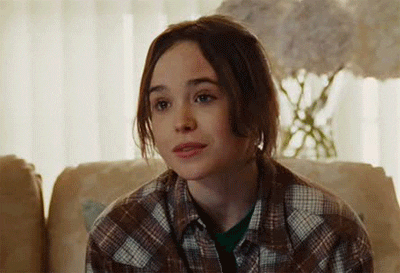 But who knows. I don't. All I know is that I can't stop thinking about writing endings, and this post is very long, so here comes the part where I turn things over to you, o writers who are far wiser than I am.
What do you think? What series (either TV or books, or movies—dealer's choice) have you found to be satisfying or disappointing? Have you written the ending of a series? How did it go? Also, how is it
May
already?
Thanks for stopping by and suffering through my rambling. I'll try to do better next time.