At long last, we come to December. I'm not sure how it's December already, and this is terrible news for the goals I set for myself back in January because I am really far behind.
Which brings us to the end-of-the-year push where I attempt to make up as much of the difference as I can.
But first, here's how last month's goals went:
1. Win NaNoWriMo.
If you follow me on social media, you may already know how this turned out. It went a little something like this..
So yeah. I managed a win. I basically dragged myself across the 50,000-word line and called it quits because I am feeling as though the book went in the wrong direction, meaning the plans I've had all along for this story need to be reconsidered and revised. Possibly thrown out entirely and started over. Always a great place to be. But hey, even if I do end up throwing out everything I wrote this month, at least I got a NaNoWriMo win out of it?
2. Don't hide/embarrass myself during this month's book events any more than absolutely necessary
.
I'm not actually sure how to judge this goal. I attended two events, made eye contact with a few people, and despite that, still managed to sell a few books. Not a ton of books, but then again, I never sell very many books. So...success?
3. Log at least three miles every day
This one I did. Yay for me not becoming part of my desk chair!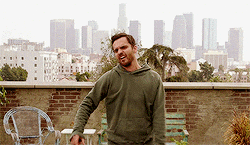 Now for December's goals...
1. Finish writing the Terrible, Horrible, No-Good, Bad Romance novel
Yeah, that's right. This book still isn't finished. I feel like I'm two completed chapters from the end, but I'm struggling to figure out
how
to end it. You know, besides happily. One of my critique partners suggested I just kill everyone off—like a Red Wedding kind of thing. Think that means she's sick of this project?
2. Read 11 books.
Yeah, that's right. I'm 11 books away from reaching my 2018 reading goal. According to Goodreads, I need to read multiple books a week for the rest of the year to complete my challenge. That's what happens when you literally don't read anything for two months straight. You know what this means...it's graphic novel time.
3. Walk an insane number of miles that I'll never actually reach because that's how far behind I am in my 2018 mileage goal.
Yeah, that's right. I actually did the math, and in order to make my 2018 mileage goal, I will have to walk a good 15 miles a day, every day, for the entire month. So yeah. That's not going to happen. Still, I will attempt to log as many miles as I can. Or I will sit on my couch and binge watch
The Marvelous Mrs. Maisel
.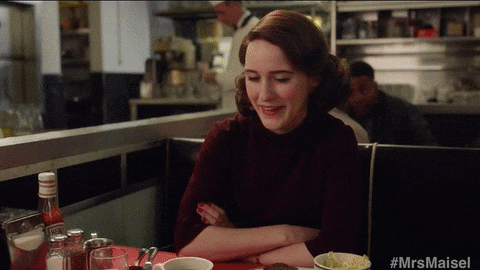 That's it for me today. What's on your agenda this month? Is anyone else in a end-of-the-year crunch?
Thanks for stopping by!