Before I get to the actual post part of this post, please allow me one small indulgence...
THE RED SOX WON THE WORLD SERIES, Y'ALL!!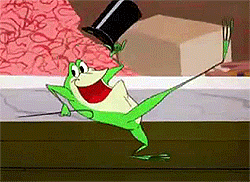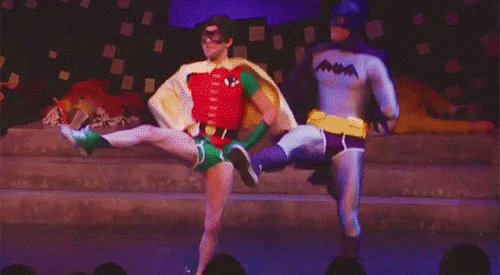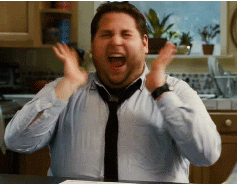 Okay. I'm done.
(Narrator: MJ was not done.)
Anyway...at the beginning of the month, one of my goals was to finish the first draft of the Terrible, Horrible, No-Good, Bad Romance novel.
Now it's the end of the month, and I am
four scenes away
from accomplishing this goal.
(This sounds, perhaps, less impressive (provided it sounds impressive at all) if you know that at the beginning of the month, I was eight scenes away from the end. It's possible I didn't have a ton of time for writing this month...and not just because I was watching baseball.)
Of those four scenes, two are partially written. They just need to be finished. The other two have yet to be started. Of those two, one may be cut entirely because I'm not convinced it actually needs to be there. (And the more desperate I am to finish this book, the more convinced of this I become...)
But the thing is, I only have three more days to write those four scenes.
I mean, sure. If I don't get it done, it's not like the manuscript will self-destruct or anything, but it will put a serious cramp in my writing plans not only for the rest of this year, but the start of next year as well. I'd really like to avoid that if I can. I get so far behind so easily that I'd really like to not get behind in 2019 until 2019.
Dare to dream, right?
So, the bottom line is I really want to finish writing this book in the next three days. For a couple of reasons.
First, I'm planning to do
NaNoWriMo
this year, and that starts on Thursday. If you've ever done NaNoWriMo, you know what a time suck it can be. It's supposed to be my reward for finishing other projects (*coughcough*
Second Nature
*coughcough*), but I feel weird about doing it when one of those other projects isn't actually finished.
The other reason is I just really want to be done with this book. I honestly never thought I would finish this project in my lifetime, so to be so close to doing so now is making me anxious. More anxious, I should say. I'm pretty anxious about everything every day anyway.
But that's another blog post for another day.
Which brings me back to the main focus of the post—THE RED SOX WINNING THE WORLD SERIES!!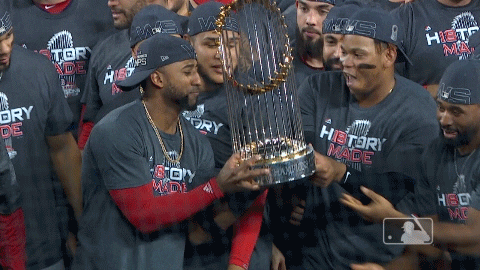 No, wait. Sorry.
(Narrator: MJ was not sorry. She was super freaking excited.)
I mean, writing four scenes in three days.
Which maybe wouldn't be such a big deal except that two of those scenes pose my greatest writing challenges: the dreaded sex scene (I seriously
hate
writing sex scenes) and the happy ending.
I mean, in my other stories, the characters have done well if, by the end of the book, they're not dead, dying, or bleeding from the head, so it's not like I've set the happy bar super high. Still, in a romance novel (even a terrible, horrible, no-good, bad one) it's probably best if I aim a little higher.
But that's totally do-able, right? I can just treat it like a little mini NaNoWriMo or something.
Just as soon as I come down from my World Series high. Which I'm sure will be happening any minute now.
(Narrator: It would not be happening any minute now.)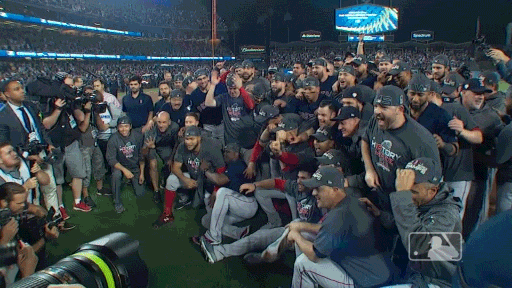 Tune in Wednesday to see if I can score a mini NaNoWriMo win before I take on the main event...
(Also, congrats on a terrific season, Boston!)