Hey, everyone! It's the first Tuesday of the month, and tomorrow's an American holiday, so that means it's time for another action-packed installment of the
Insecure Writers Support Group
!
(For more information or a complete list of participants, please click on the above link...)
I totally spaced on last month's installment. This blog has really become a ghost town filled with nothing but dust and tumbleweed. Oops. I shall henceforth attempt to do better...but will probably end up disappearing after this post until next month. Which is never the intention, but just kind of the way things have been going this year.
Anyway...This month's awesome co-hosts are:
Nicki Elson
,
Juneta Key
,
Tamara Narayan
, and
Patricia Lynne
.
This month's (optional) question asks,
"What are your ultimate writing goals, and how have they changed over time (if at all)?"
Which I found to be an interesting question, so I am going to ramble at length about it now. Let's see where we end up, shall we?
So, okay. I think, when my writing first started to transition from hobby to career, I was very concerned with what an author was supposed to do. There were certain hoops that I thought an aspiring author-type person was supposed to jump through that would lead to becoming an actual author-type person, rather than an aspiring one.
(Aside: though I am using it here, I am not a huge fan of qualifying 'author' or 'writer' with adjectives such as 'aspiring'. If you write, you are a writer. If you write, you are an author. You may not be published, or have a book on a best sellers list somewhere, but you can and should still call yourself an author. End aside.)
And this is not me saying that there isn't merit to following such a path and jumping through those hoops or whatever. There are a great many authors who have found success in that traditional way, and I salute them. I firmly believe that everyone should choose the path that is right for them. What I am saying is that at any point in time in my life when I attempt to do what I am supposed to do, it more often than not leads to me really struggling to do that thing.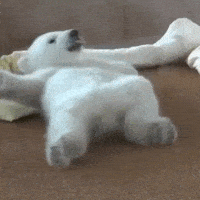 Take college, for example. I went to college right after high school because that's what I was supposed to do. I attempted to major in music and English because that's what I was supposed to do, and it took me six years to earn a four-year degree because I didn't have a clue who I was or what I wanted to do. I was trying to cram myself into a mold in which I just didn't fit. For that reason, my first three years of college were, quite simply, a disaster. I would have been better served had I taken some time off after high school to figure out what exactly I wanted to do with my life and what exactly I wanted to get out of my college education.
Now, back to writing.
So yeah. When I started, I feel like I was too focused on what I thought I was supposed to do. And that's changed. These days, I'm more about doing what won't make me miserable. I want to write stories that make me happy (or as happy as I ever am with anything I ever write...). I want to please myself. If other people happen to like my books, then that's okay. If they hate my books, that's okay, too.
To each their own.
Last year (or possibly two years ago), I gave a talk at a public library. One of the questions I received afterward was about my level of success—was I successful?—and I had to consider it for a moment. In terms of number of books sold, I am not successful. I will likely never be able to support myself on my writing alone. In terms of number of readers, I am not successful. You can count my readers on two hands. Possibly even one. I am not on any best sellers lists. I am not on any lists anywhere. I am not anything that would traditionally be counted as successful.
But is that how I view success?
Truth is, it's not.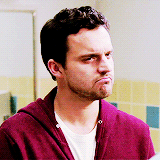 Authors are all different. We have different goals; we have different measures of success—and that's fantastic. If your goal is to sell 1,000,000 copies of your novel, that's awesome. If your goal is to sell the rights to your novel to a major movie studio, that's awesome. If your goal is to simply write your memoir to pass down to your grandchildren and great-grandchildren, that's awesome. I applaud you.
Yes, my career would be better served if I was more invested in sales rankings and marketing and all of that. But I'm not. That has never really been my goal—and probably never will be my goal—because it makes me miserable, and as has been previously stated, I strive to make myself as not miserable as possible as much as possible.
My goal with
Effigy
was to make one person (preferably someone not related to me) stay up all night to read my story because that's what I love most about reading. That moment when a book grabs me and renders me incapable of doing anything else? I freaking
love
that feeling, and I wanted to affect a reader the way that some books, some authors, have affected me.
And not to be braggy or anything, but I achieved that goal. Twice, actually. Twice, readers (neither of which were related to me in any way, shape, or form) contacted me to tell me that they had stayed up all night to read my story because they just couldn't bring themselves to put it down.
Which felt great. Well, in the moment it was utterly
terrifying
because interacting with humans is something at which I do not excel, but afterward, in the privacy of my own home, it felt great. I achieved what I set out to do.
Everything else is gravy.
So I guess the point is that we should never allow anyone to define success for us. We can only do that for ourselves. As my good friend, Tina Fey, says, "Do your thing and don't care if they like it."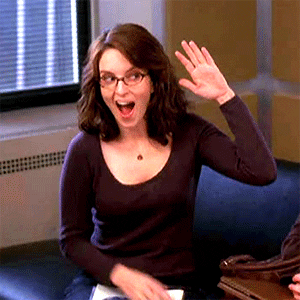 I feel as though I've gotten away from the original question and point of this post (or as much as of a point as any of my posts ever have...) which I know never, ever happens on this blog. I probably could have just said that I want to write the books I want to write, and left it at that.
Once a rambler, always a rambler, I guess.
Anyway, that's my opinion. We welcome yours.
Thanks for stopping by today. If you're celebrating tomorrow, please do so responsibly. It's all fun and games until someone loses a finger in a fireworks accident.