Hey everyone. It's Double Blogfest Day on My Pet Blog, and we've got a lot going on, so we're going to jump right into it. If you're here for the IWSG, please keep on reading. If you're here for the Flaming Crimes Blogfest, scroll on down.
***
It's the first Wednesday of the month, which means it's time for another action-packed installment of the
Insecure Writers Support Group
. (Click on the link for more information, or a complete list of participants...)
This month's co-hosts are
Tyrean Martinson
,
Ellen @ the Cynical Sailor
,
Megan Morgan
,
Jennifer Lane
, and
Rachna Chhaabria
.
This month's (optional) question asks, "
What steps have you taken or plan to take to put a schedule in place for your writing and publishing?
"
On Monday, I blogged about
my goals for 2018
which laid out four big writing goals—publishing three books, and completing the first draft of a fourth (I won't get into details here—you can check out the post, if you're interested)—to be completed by the end of the year.
What I didn't blog about was how I then break up those goals into monthly, weekly, and daily goals because my goal posts are long enough already.
Today's goal, for example, is two-fold.
1. To not burst into tears when I think about the latest and (not to sound super dramatic or anything...) most soul-crushing setback in my quest to publish
Second Nature
. (Again, not to sound dramatic...)
2. Work out a new weekly and monthly plan that the aforementioned setback so willfully destroyed yesterday.
I'm really starting to get a complex here. But eventually I will run out of delays and setbacks, right? I mean, at some point, there will just be nothing left to get in the way, right?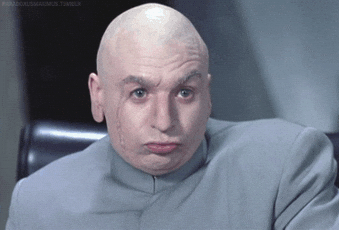 Next up, is the Flaming Crimes Blogfest, hosted by author Chrys Fey, who has a brand new book out today—the latest installment in her Disaster Crimes series.
Congrats, Chrys!!
Participants are asked to answer the following question:
What is something ridiculous you would save if there was a fire?
So, last April, my area of Florida was more dry than usual, and a series of wildfires broke out. One such fire broke out very near our house. I was in a car on my way to Maine at the time, but The Man sent a text informing me of the situation and how people were preparing to evacuate. I called him to tell him the pets' packing list and the exact order that pets and all of their required items needed to go into the car. (I may have a slight case of OCD. Whatever.) This was then followed by a request that he save the following:
—My hand-drawn map for my fantasy series
—The storyboard (the little one, not the big one) for my WIP at the time
—My collection of Ellen Emerson White books that I've had since the seventh grade
—The little pewter pegasus on my desk (he's a story inspiration that I would be devastated to lose)
and then I told him he could save whatever else his little heart desired. Which I'm sure he greatly appreciated. And followed to the letter.
Fortunately, the fire department and national guard were able to get the fire under control, and The Man never had to evacuate. But
boy,
that was a nerve-wracking day–and I wasn't even in Florida at the time.
***
Beth and Donovan are now happily married, and what Beth wants more than anything is a baby. Her dream of starting a family is put on hold as fires burn dangerously close and Donovan becomes a victim of sabotage.
Donovan escapes what could've been a deadly wreck. Their past enemies have been eliminated, so who is cutting brake lines and leaving bloody messages? He vows to find out, for the sake of the woman he loves and the life they're trying to build.
Amidst a criminal mind game, a fire ignites next to their home. They battle the flames and fight to keep their house safe from the blaze pressing in on all sides, but neither of them expects to confront a psychotic adversary in the middle of the inferno.
Their lives may just go up in flames…
About The Author
Chrys Fey is the author of the
Disaster Crimes Series
, a unique concept blending romance, crimes, and disasters. She's partnered with the Insecure Writer's Support Group and runs their Goodreads book club. She's also an editor for Dancing Lemur Press.